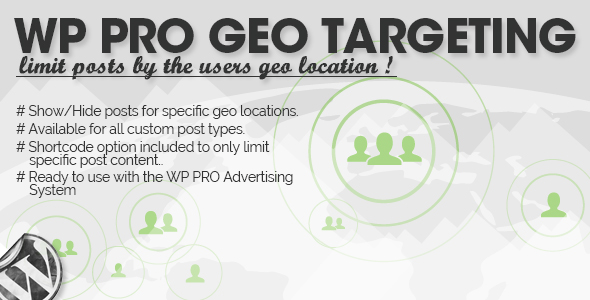 The WP Pro Geo Targeting plugin is the perfect solution to geo-target users depending on their country! WP Pro Geo Targeting is based on the excellent Maxmind GeoLite IP database. It allows you to accurately target 99.8% of your users. If you are currently located in United States , you know what I mean.
Your Details:
IP Address: 100.24.46.10
Country: United States - US
latitude: 37.751
longitude: -97.822
Show a map based on the users location. Shortcode included!