Check out the New WP PRO Advertising System Website for all info!

Manage your ads the easy way!
The "WP PRO Advertising System" WordPress Plugin allows you to manage advertisements on your WordPress site. It has many powerful features to put advertisements on your website, manage advertisers, campaigns, banners & adzones all in just a few seconds. It tracks clicks, impressions & CTR to give you very clean and detailed statistics.
If you are looking for a simple, easy and very professional way to manage advertisements on your website this plugin is what your looking for!

---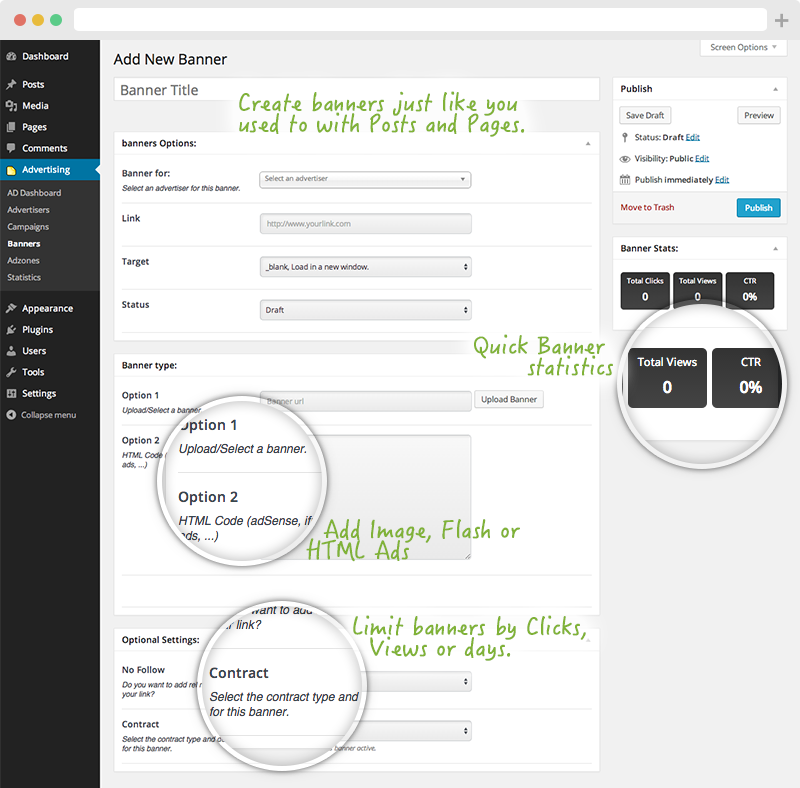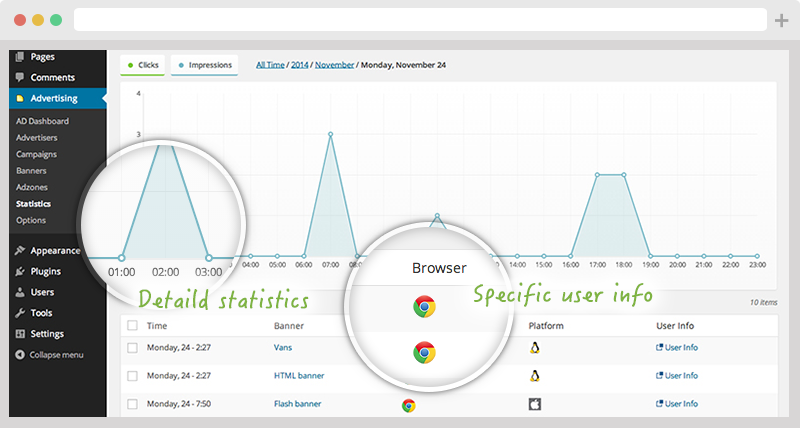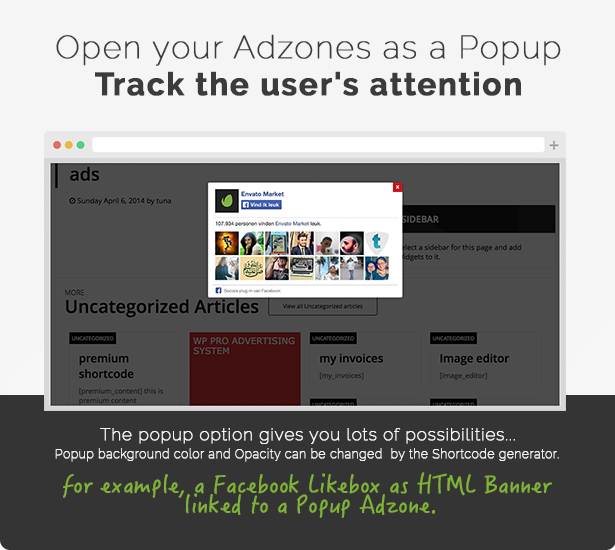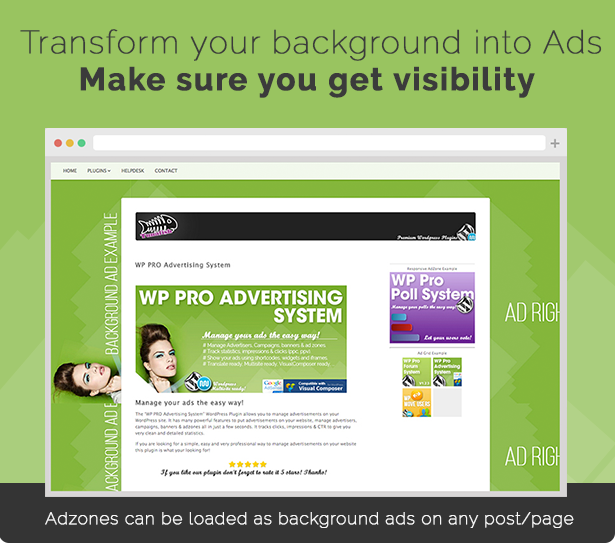 List of Features:
Manage Advertisers
Create different advertisers to keep a clean overview!
Each advertiser has his own campaigns.
Manage Campaigns
Create multiple advertising campaigns for each advertiser. This way you keep a clean overview over all of your banners.
Campaigns let you combine multiple ads together!
Create as many campaigns as you like.
Manage Banners
You can choose between 2 options to add banners.
Upload a banner from your computer or Link an external banner.
Paste HTML Code (adSense, iframes, …)
Create Banners for each advertiser and campaign.
Add your banners to multiple places on your website using the adzones.
Manage Adzones
you can place adzones anywhere you want on your websit. As soon as you link a banner to an adzone it will be visible on your site. Adzones can be any size. There are 3 ways to add adzones to your website.
Template tag: this is a function you can include into your template.
Shortcode: this is a shortcode you can use inside your posts/pages.
Widgets: You can use the custom Pro Ads widget to show your ads in your sidebar or widget areas.
Create different adzones for any spot on your website.
Track statistics
Keep a clean and detailed overview of how many impressions/clicks your ads get and calculate the CTR for every banner, campaign and advertiser. Beside the banner information the plugin also tracks specific user info for each click and impression.
Popup Advertisements
Open your Adzones as a Popup to track the user's attention! Every popup can be customized differently. You can adjust the background color and the opacity of the popup background using the simple Shortcode Editor.
Background Advertisements
Transform your background into an advertisement. Adzones can be loaded as background ads on any post/page. Every post/page can have a different advertising background.
Buy and Sell Add-On
Make sure you check out the "Pro Ads Buy and Sell" Add-On. This plugin adds more options to the WP Pro Ad System. It allows you to sell ad spots and lets users manage their own campaigns and banners!